The Blood in the Darkness novel
---
URL:
http://www.joelgoulet.net
1888, London. A serial killer has the city gripped in a state of fear. The bloodshed that began in England's largest city spreads across the ocean to the United States and stretches even further into the modern-day. The question goes from WHO is doing the killing, to WHAT is doing the killing. The police are determined to find the answer, and when they do find the answer, they wish they had not.
Available in eBook, paperback, and hardcover formats depending upon country.
For more information about this novel click on the link or copy-paste this link into your web browser: http://www.joelgoulet.net
Posted by:
Joel Goulet (Individual)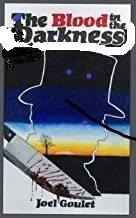 ---
Posted on:
09/10/23
, Total Visits:
86


Location: Worldwide



Similar Ads
---